Corporate Social Responsibility
Help your company become a little more "green".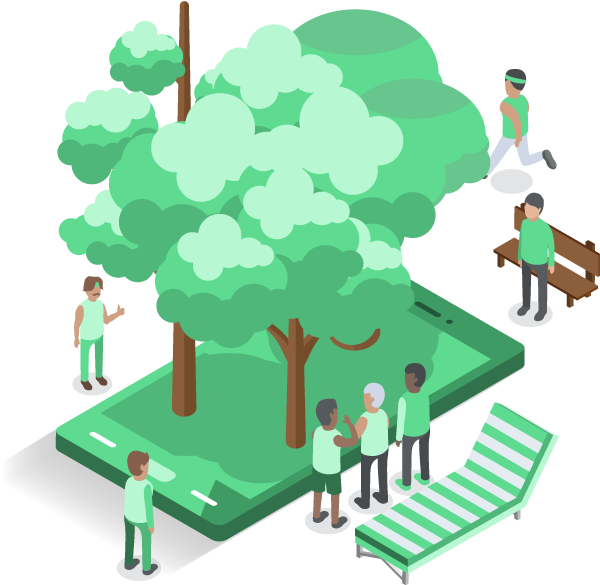 Refurbished equipment
When talking about "refurbished" mobile terminals, we must understand the term, "eco-recycling". This involves extending the life of electronic hardware (smartphones, tablets, barcode scanners etc.) by repairing, reusing and reselling it. This process is carried out by experts in the field.
Simply put, all refurbished mobile equipment is tested, repaired, certified and then resold at 30 to 50% less than new equipment. All this with a warranty of between 3 months and one year.
A refurbished product must be clearly differentiated from a used product
A used product is immediately put back on sale without any modifications. Refurbished equipment, on the other hand, is given a second life offering better value to the "second hand" market.
Our refurbishment process means we extend the life of electronic hardware to facilitate usage over a longer period of time and, therefore reducing WEEE (waste of electrical and electronic equipment).
CSR
CSR (Corporate Social Responsibility) is an initiative by which companies integrate social and environmental concerns, both in their business activities and in their interactions with their stakeholders. In this way, professionals achieve the perfect balance from an economic, environmental and social point of view. All good!
In terms of environmental performance, companies must be able to focus on all actions that have a positive impact on the environment and act in accordance with society's expectations through CSR.
CSR involves:
Environmental management
Eco-efficiency
Responsible procurement
Stakeholder engagement
Labour standards and working conditions
Employee and community relations
Social equity
Gender balance
Human rights
Good governance and anti-corruption measures.
A CSR approach can bring a variety of competitive advantages such as, better access to capital and markets, higher sales and profits, operational costs savings, greater productivity, better brand image with complete control over reputation, improved customer loyalty, better decision making and risk management processes, and more.
As we know, companies' social and environmental commitments are becoming increasingly important, so why not start investing in them today?
Buying on Greentraders means:
Promoting the reuse of equipment and extending the life of electronic equipment
Reducing waste of electronic and electrical equipment (WEEE)
Preserving natural resources and raw materials
Say no

to planned obsolescence and over-consumption
Enhance and progress your CSR principles
Reduce your carbon footprint